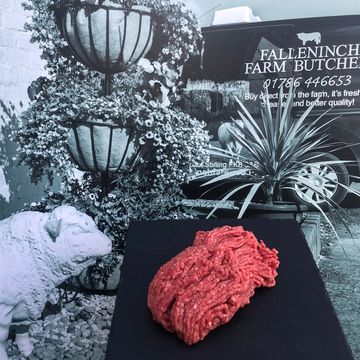 Steak Mince 1kg
The fully matured beef that we use produces great flavours, only 5% fat
This mince produces a great family meal, and because it is so lean, with only 5% fat, it's ideal if you want to eat healthily or are following some of the popular diet plans.
From juicy burgers, to spicy meatballs, tasty cottage pie or the perfect Bolognese, our mince is fantastically versatile.

And don't forget, our Steak Mince will be delivered to your door fresh which means you can choose to cook it or freeze it.
Buying top quality Beef / Lamb