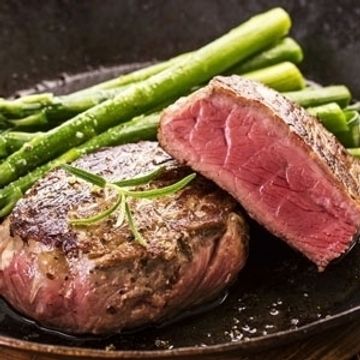 Scottish Fillet Steak 2x 8oz (approx.)
Scottish Fillet Steak 2x 8oz (approx.)
Fillet steak is renowned for its extra tenderness and subtle flavour.
Our Scottish fillets steaks are hand cut and trimmed by our farm butcher. These fantastic steaks are a great treat for any occasion.
Perfect for the BBQ or in a frying pan.This is the ideal sharing steak! Rich flavoured and firm textured.
Falleninch Recommendation
Take your fillets out of the fridge two hours before cooking to relax the muscles and marinate with your favourite blend of oil, butter, salt, pepper, herbs and garlic. Seal on BBQ or frying pan - to get the perfect sear have your pan/ BBQ as hot as possible. Finish off in oven to your preferred finish. Let your steak rest and serve with your favourite sides.
Why not try using one of our Falleninch Farm Glazes available in the Sauces Section?
Buying top quality Beef / Lamb