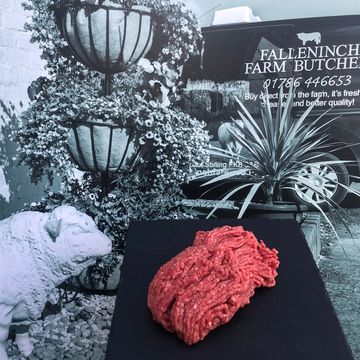 Lean Steak Mince 5x1lb (5x454g) Pack
Lean Steak Mince 5x1lb (5x454g) Pack
Our best fresh lean steak mince, less than 5% fat.
5 individual packs (ideal for the freezer) of our lean steak mince. Not only does mince produce a great family meal, but because it is so lean, with only 5% fat, it's a healthy option and is ideal if you are following some of the popular diet plans.

From delicious burgers, to spicy meatballs, tasty cottage pie or the perfect Bolognese, our mince is fantastically versatile.

Buying top quality Beef / Lamb