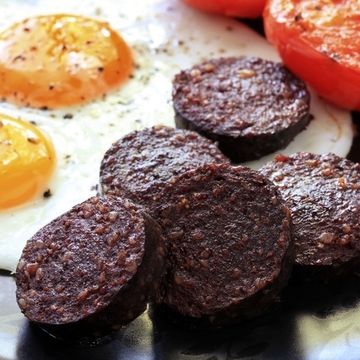 Stornoway Black Pudding (Small - Sliced)
Stornoway Black Pudding (Small - Sliced)
Try our succulent world-renowned Stornoway black pudding. Made with Scottish oatmeal which gives a great rough texture.
The meaty flavour is moist, rich, full, savoury, well seasoned - but not spicy - with a non-greasy, pleasant mouth and clean after taste feel.
This product is not gluten free. Your Stornoway Black Pudding has a tested shelf life of 30 days kept in the fridge, and can also be frozen.
Supplied sliced in a tray. To cook, place under pre-heated hot grill for 2-3 minutes each side
Buying top quality Pork