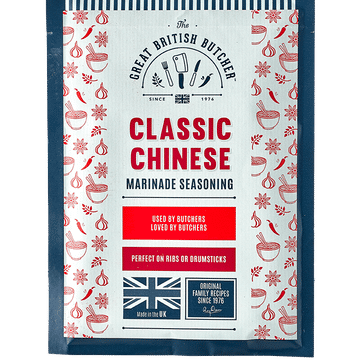 Chinese Glaze Sachet
A true taste of the orient, this sweet and spicy glaze blends the sweet flavour of garlic with a hint of ginger and enticing star anise.
Ingredients
Sugar, Maltodextrin, Rice Flour, Dried Glucose Syrup (Sulphite), Salt, Modified Starch, Dried Onion, Spice, Yeast Extract (Sulphite), Stabiliser, Acidity Regulator (Citric Acid), Herb, Colours, Herb Extract, Spice Extracts.
For allergens see ingredients in bold
Method
1. Slice meat as required.
2. Coat in the glaze and leave to absorb the flavours for 30 minutes.
Buying top quality Sidebits!