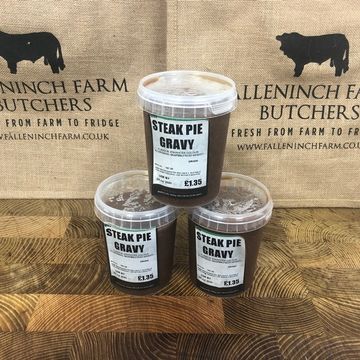 Falleninch Farm Gravy tub
Falleninch Farm Gravy tub
520ml of our in-house gravy the perfect accompaniment.
Why make life harder, delicious gravy made in our farm butchers. The perfect accompainment for our steak pies, mince round bake off, steak round bake off, Steak mince pies, add to sausages for bangers and mash or even for a roast on a Sunday! Simply heat tub gravy until piping hot and serve!
Note: contains Gluten (Wheat)
Buying top quality Sidebits!