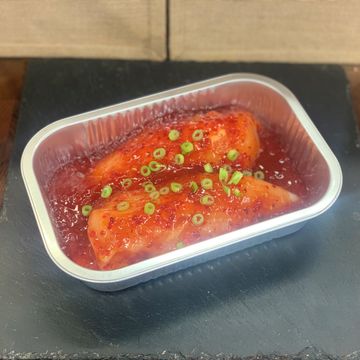 Gourmet Piri Piri Chicken Fillets x 2
2 x Piri Piri Chicken Fillets
Succulent Chicken Breasts, ready to cook in a Piri Piri Sauce
With 2 pieces of Chicken Breast in a luxury Peri Peri sauce, made in house by our butchers this product is perfect for a midweek ready to cook meal, pair up your favourite sides. It's Piri-licious!
If frozen, defrost before cooking.
Simply preheat oven to 180C, peel back corner of lid Cook in dish for approx 35 mins. Please make sure product is thoroughly cooked before eating.
Buying top quality Chicken