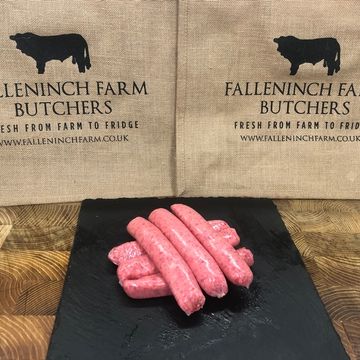 Beef Links with Caramalised Onion Chutney
Beef Links with Caramalised Onion Chutney
1lb of juicy links with caramelised onions giving the perfect amount of sweetness to keep you wanting more!
Bangers and Mash? Onion gravy? Made by our butchers these are the perfect sausages for that old time classic. Why not make Toad in the hole and add our Yorkshire pudding mix available in the Sauces etc. section.
Ingredients
Re-hydrated Onions (86%) Sugar,
Spirit Vinegar, Colouring (Plain Caramel) (2%)
Thickening Agent (Modified Maize Starch) Sea Salt, Ginger
Preservative (Potassium Sorbate), Cinnamon, Nutmeg.
Buying top quality Beef / Lamb