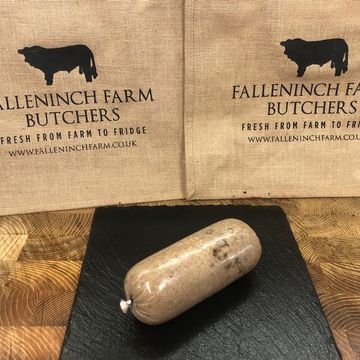 1/2 Fruit Pudding UNSLICED
1/2 Fruit Pudding UNSLICED
A Scottish dish which is a mixture of wheat or oatmeal flour or breadcrumbs, beef suet, brown sugar, sultanas, salt and cinnamon, formed into the shape of a large sausage. Perfect addition to any breakfast!
The perfect accompaniment for your Fry Up. This unsliced half fruit pudding, is an ideal size to feed your family.
Simply Grill or fry for 6 – 8 minutes, turning frequently, until cooked through.
Buying top quality Breakfast