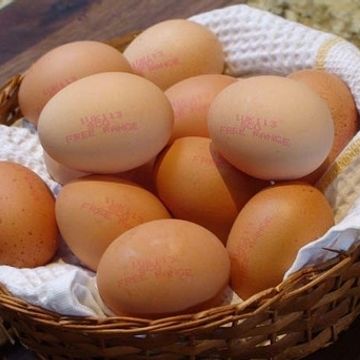 Free Range Eggs x 12
Cracking eggs. Fantastic quality eggs with bright yolks.
Great quality free-range eggs, enjoy the freshness and flavour.
1 dozen eggs.
Supplied by Corrie Mains Farm - an award-winning family business run by Jim and Anne Smillie, established in 1996. Two miles from Mauchline on the B743 heading towards Sorn, hey pride themselves in providing their hens with 5-star facilities. Happy hens = quality eggs. Try for yourself and taste the difference!
Buying top quality Breakfast
Recipes containing Free Range Eggs x 12
Pork Milanese
Alternative to the classic Chicken Milanese - we served it with pasta in a red pepper arrabiata sauce but would be just as delicious with roast potatoes and veg of your choice. This recipe contains 1 Scottish Free Range Egg.

Chicken Curry and Fried Rice
Classic Chinese Curry, with egg fried rice the perfect fakeaway! This recipe contains 1-2 Free range eggs (you can add more if you wish).